VR Overhead Bridge Crane Operator Training Simulator
Product Detail
Product Tags
The Bridge Crane Simulators are comprehensive training solution that provides an efficient way to learn and practice machine operation skills for training bridge crane drivers.
The software system adopts the true proportion in 3D model design aspect.There are many real time error prompt, including text prompt ,voice prompt, the screen flashes red, and so on. It helps learners to correct the illegal operation and the wrong actions.
The basic training mode: it  can realizes the big car walking around, small car walking around, and the main hook up and down realistic simulation of construction operation.
Training objects includes: Point park,Bucket carrying,Box through.
It has powerful function, vivid operation, perfect service and leading technology So it was your best assistant which demonstrate your corporate culture, reduce cost and improve your teaching quality.
1) Improve teaching quality
The system cooperates with sound, image, animation and interactive visual equipment to train students to master various operating skills and techniques before actual machine operation. Add a large number of real-time error prompts to the subject, including text prompts, voice prompts, etc. Help students correct illegal operations and wrong actions in a timely manner.
2) Cost saving
While improving the quality of teaching, the simulation training teaching instrument effectively saves the training time on the real machine. The training cost of a simulated training teaching instrument is only 1 yuan/hour, which saves huge teaching expenses for the school.
3) Enhance security
The trainees will not bring accidents and risks to the machine, themselves, or school property during the training.
4) Flexible training
Training can be carried out whether it is daytime or rainy days, and the training time can be adjusted flexibly according to the school's situation to completely solve the teaching inconvenience caused by climate problems.
5) Personalized customization
The software and hardware of the simulator can be modified and customized for a fee according to the needs of customers.
It meets the needs of vocational colleges, training institutions, etc., as well as the learning and training needs of first-line production operators. It is also suitable for intermediate workers, senior workers, and technicians of loader operators and maintenance workers in labor vocational skills appraisal departments.

| | |
| --- | --- |
| Screen | 50inch LCD TV display |
| Working Voltage | AC 220V±10%, 50Hz |
| Power | About 300W |
| Support Language | English or customized |
| Seat | Special type of construction machinery(weight bearing>100KG) |
| Control Chip | Independent research and development, high integration and high stability |
| Package Size | L2100*W1090*H1900mm |
| NW/GW | 230/305KGS |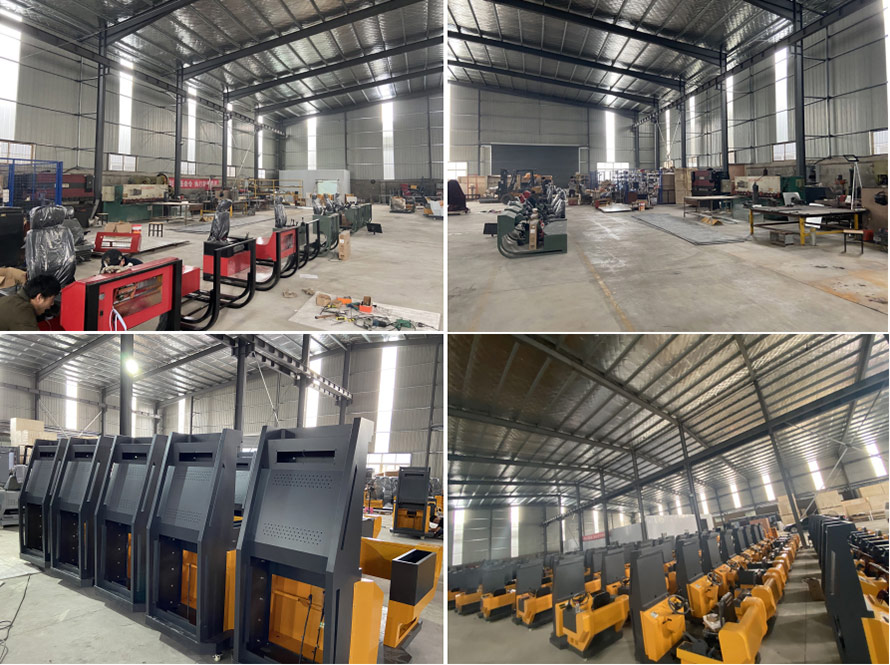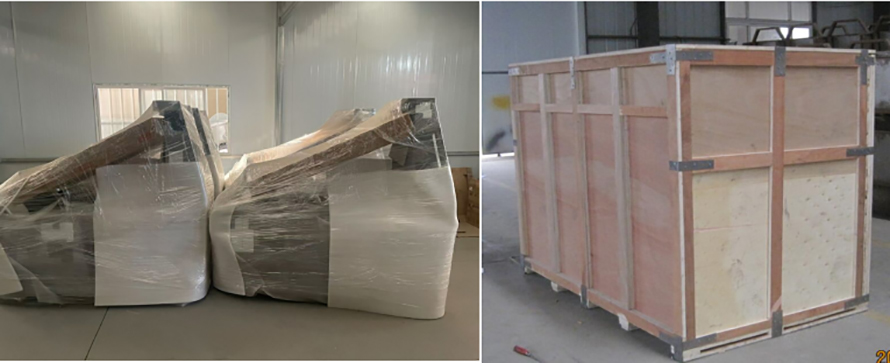 ---
---
Products categories