Construction Dump Truck Simulator Loader Dump Truck Simulator
Product Detail
Product Tags
The Dump Truck Simulators are comprehensive training solution that provides an efficient way to learn and practice machine operation skills.
With wide range of scenarios and environment, trainees are prompted and guided by the software when mistakes are being made, then the simulators could help trainees learn correct operation techniques.
Through repetitious practice and the adequate preparation for the operation on the real machine,so as to reduce the repetitive errors and the accident rate of the potential dangerous operation.
The Simulators are aim to provide the most effective way for operators to be safer and more efficient.
We can provide high-quality simulators with the following characteristics:
1) Rich training mode with various scenarios and environment.
2)Ensure practice any time and no weather restriction 
3) Low carbon environmental protection high-tech equipment.
4) Industrial design appearance, sturdy and durable.
5) Using electricity instead of fuel to save cost
6) Automatic evaluation and scoring
Product Composition: 
The Simulator uses a semi-physical simulation system and it is made of hardware and software.
The hardware is including LCD TV screen,Computer,Construction Machinery Seat,Control Chip,Pedals,Brakes,etc.
The software is composed of three functional modules: "Training mode", "Game mode" and "Test mode". 
Training mode:Free Movement,City Road,Field Walk,Steer Training,Leveling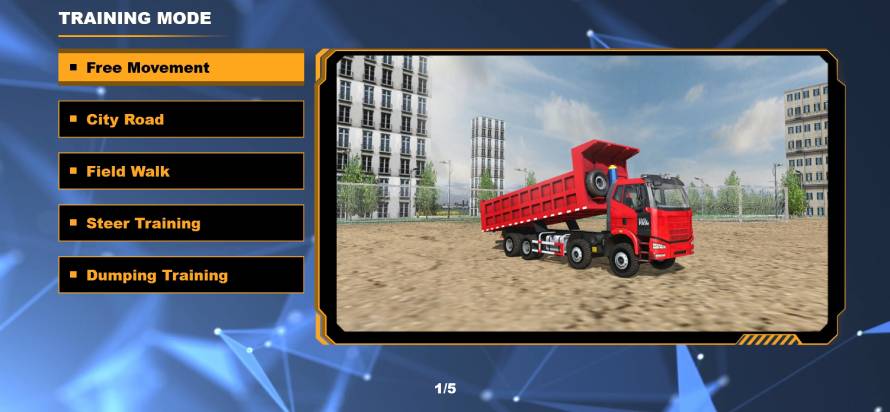 Test mode:Steer Training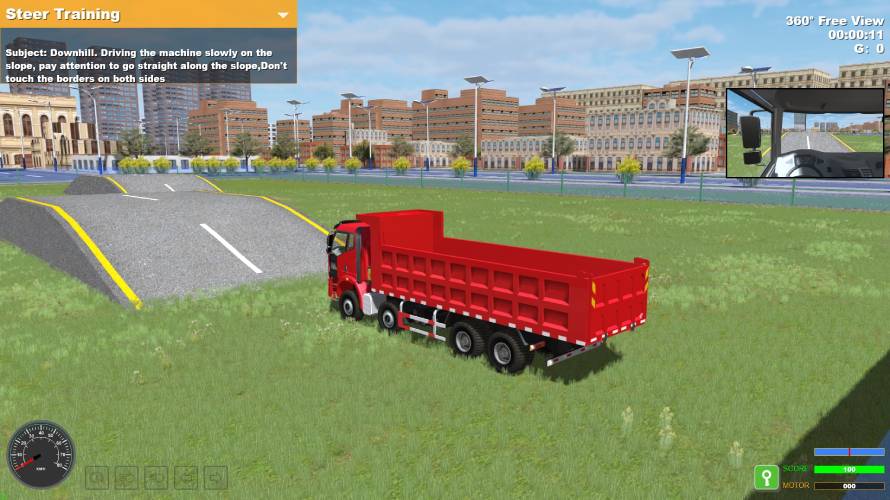 Game mode:Cross Maze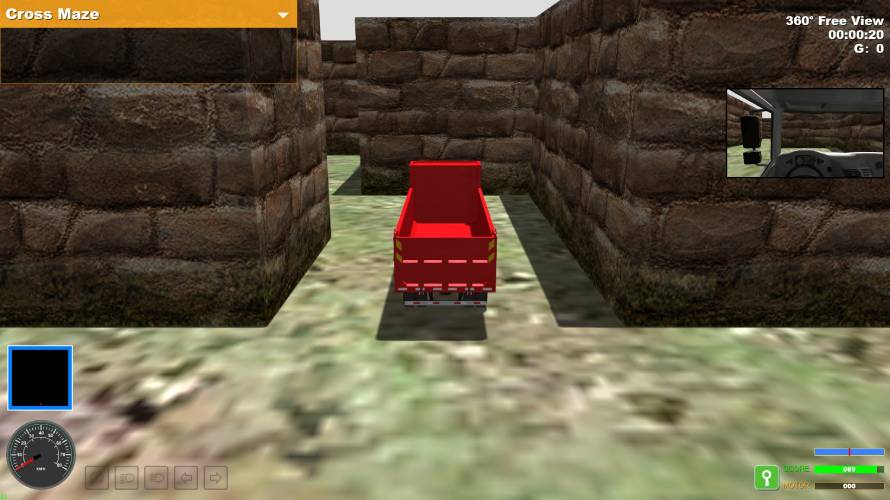 Technical Data
1)Working voltage: AC220V±10%/50Hz;Power:about 300W
2) Ambient temperature: -20℃~50℃
3) Bearing weight: >200kg
4)One screen 50 inch LCD TV display
5)Package :One piece simulator in one wooden box;Wooden box size: L2100*W1090*H1900mm
6)NW/GW: 230kg/305kg 
7)Language:English or customized language

---
---